NET.ART
Workshop series commissioned by OCC- Stegi in Athens.
In this workshop series participants explore net art as a main theme, through a cultural and technological perspektive. On the way, they appropriated methods of net.artists to produce collaborative web works.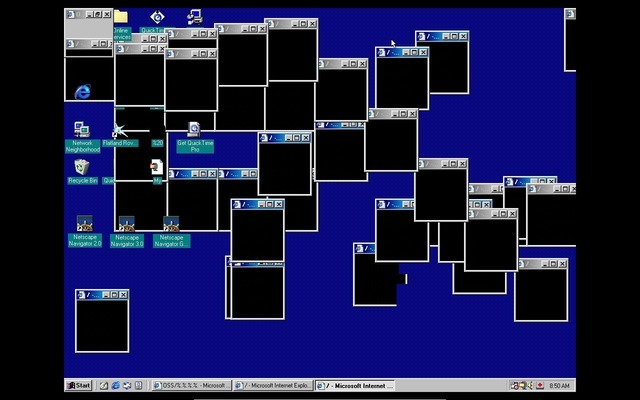 mouchette.org and jodi's OSS, two oldschool net art projects
Workshop modules:
- Net art and databases
- Net art and (search) interfaces
- Net art and gifs
- Net art glitch
- Mouchette, Jan Robert Leegte, Constant Dullart, Rosa Menkman, JOAK, Glitchr,Artyom Kocharyan, Thereisamajorprobleminaustralia, Tight Artists, Nick Briz, A Bill Miller, Lev Manovich, Nick Montfort.