Cavafy and digital art practises
A workshop series in collaboration with poet Theodoros Chiotis, commissioned by the Cavafy Archive in Athens.
How can we approach Cavafys work through digital, remix, net art, interactive practises?


- The death of the author and birth of the reader.
- Remixing in digital and non digital forms.
- Performing the archive with sound, image, textx, body.
- Creating an interactive artist book that reacts to users.
- Exhibiting the outcomes at OCC.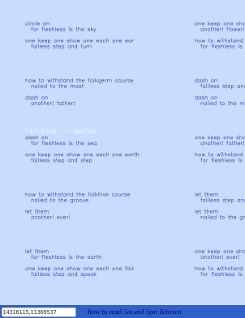 Net art, poetry and e poetry, archival practises and remix where used as methods.
- Participants: highschool students. Athens Experimental Highschool, Public Highschool of Kastoria.
- Links: https://cavafy.onassis.org/e.gr/ - Date: Winter and Spring 2017